Welcome To Our Booking Page...
Our office is open 8am to 9pm daily for check-ins, however rooms may not be available until after 2pm. We can store your luggage and you are welcome to hang out in our lounge while we're getting your room ready.
For weekly or group (6 or more) rates, please call us on 0800 666 622.
Card details are taken to secure the booking, payment is not taken at time of booking but must be done on arrival.
24hr Cancellation Policy
If your plans change, please call us to cancel or amend your booking at least 24 hours prior to your day of arrival.
We charge for the first night's accommodation cancelled with less than 24hrs notice.
HOLIDAY BOOKINGS
Please phone us directly to book for New Years, Bay Dreams, and One Love Festivals. Special terms apply for these holiday season bookings.
Vaccine passports are mandatory.
Due to Covid-19 and the government moving the country into the traffic light system on the 3rd of December 2021, our business has taken a health and safety risk assessment.
We are a high-risk environment with shared common spaces. Due to health and safety laws, we can implement the vaccine mandate policy to keep our staff and guests safe. Please be respectful of this decision and our staff.
We will be requiring all staff and guests over 12 to be fully vaccinated. Please be sure to have your valid ID and NZ Vaccine Pass ready on arrival, as our staff will verify these upon check-in.

We are Covid-Clean approved, endorsed by Qualmark NZ. We have increased cleaning protocols in all alert levels and the traffic light system.
Social distancing rules encouraged.

We continue to monitor updates and developments from the Ministry of Health and New Zealand Government.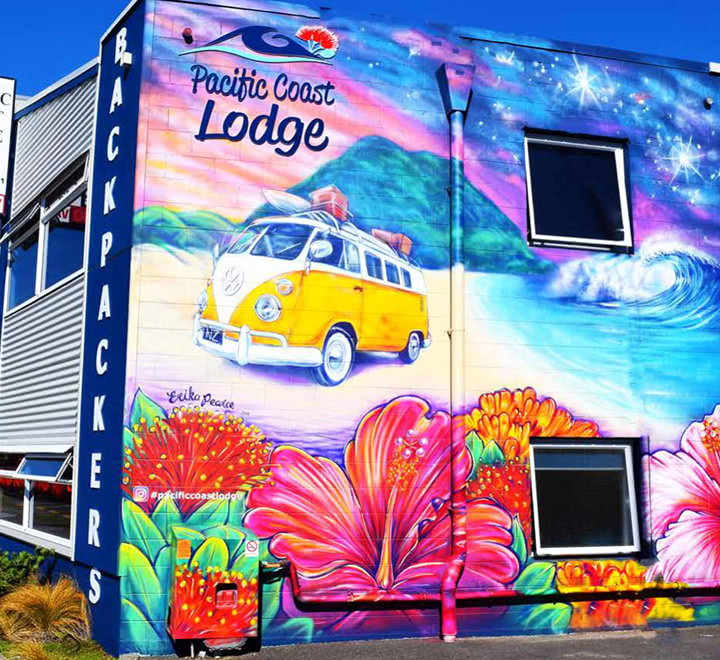 Back to top