Finding Work
Are You Starting Out Your Working Holiday Visa?
Wanting to base yourself in Mount Maunganui, then look no further than Pacific Coast Lodge and Backpackers. With 20 years of experience, we are experts in helping guests secure jobs in the Bay of Plenty region. From bartending and laboring to kiwifruit picking and more, we have solid connections with the best contractors and job agencies.
Just head to our on-site job board for the latest local job listings. Plus, transportation won't be an issue, as we provide an 11-seater hostel van for commuting to nearby orchards. The best part? Most bars and restaurants are just a short walk away from their centrally located Mount Maunganui hostel, making owning a car unnecessary for work in the area. Enjoy your unforgettable working holiday with the full support of Pacific Coast Lodge and Backpackers!
Interested?! Fill out the form below and a friendly team member can give you the current job update and instructions on how to lock in a job. Please remember, you must already have a valid NZ work visa, IRD number, and NZ bank account to work at any job we assist with. Here are the working requirements before you start your job hunt:
• A valid working permit: (work visa or work and holiday visa) If you require more information about your visa or how to apply for one, please visit the website of New Zealand immigration service.
• IRD number: To work in New Zealand you need to pay income tax, your IRD number (tax number) is unique to you. Without an IRD number, the employer will deduct income tax at the highest non-declaration tax rate of 45%, so make sure you have your IRD sorted before you start working, it will take up to 10 working days to process.
• Bank account: You will need to set up a bank account in New Zealand so your employers can pay you money into an account. We have multiple banks here in Mount Maunganui where you can easily open-up a bank account. All you need is your passport and a letter of residence which we can help you with.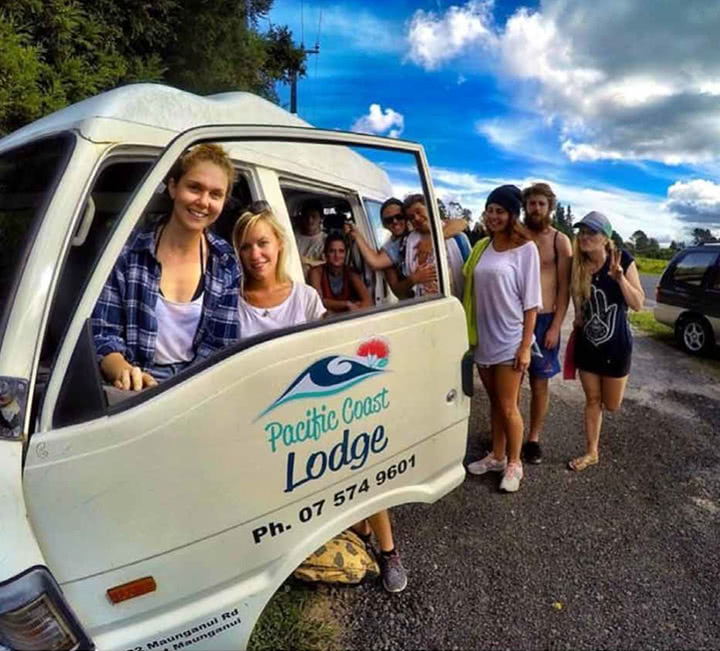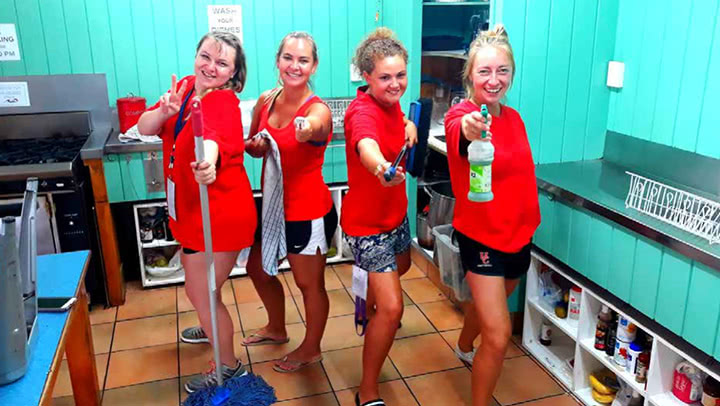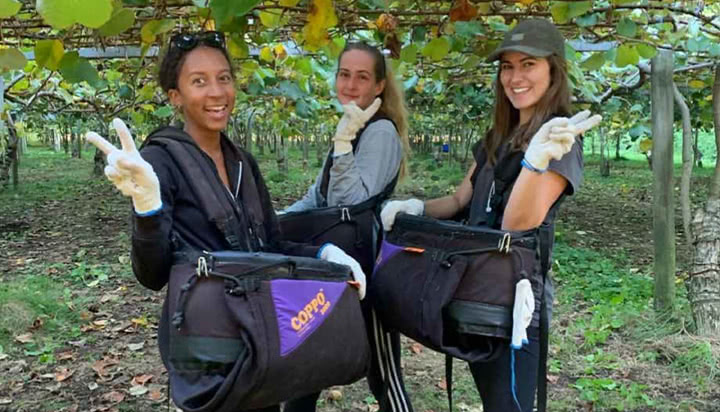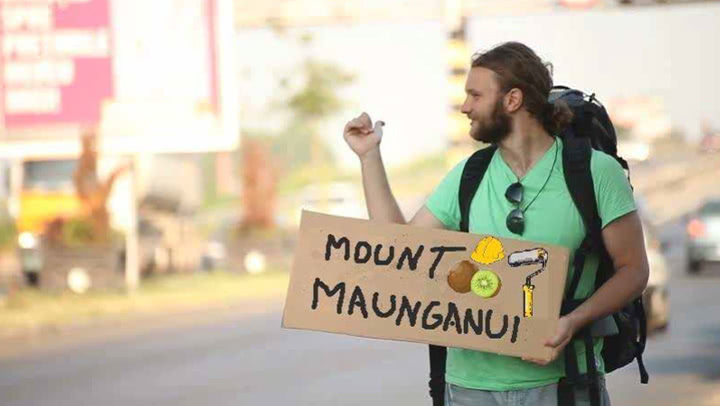 ---
JOIN OUR TEAM
DO YOU HAVE A PASSION FOR HOSTELS AND TOURISM? DO YOU LOVE MEETING PEOPLE FROM AROUND THE WORLD AND SHARING STORIES?
We are always keen to hear from people passionate about tourism interested in joining our award-winning team!
We have openings for part-time receptionists and cleaners throughout the year. Please let us know your availability by email with your CV and a little info about yourself. We want to know why you'd be a great asset to Pacific Coast Lodge!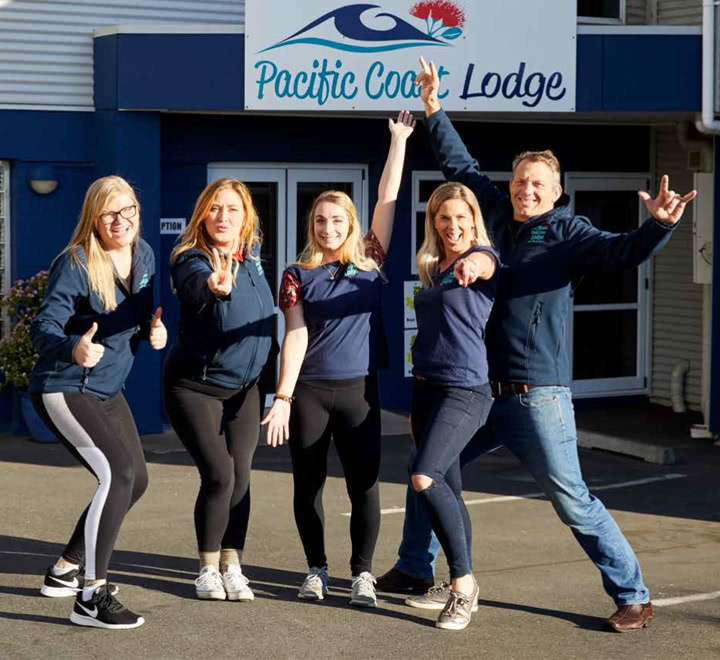 Back to top