Adventures for the Adventurous
Welcome to the North Island of Aotearoa (New Zealand), the treasure trove of exhilarating adventures that captivate the hearts of thrill-seeking backpackers. From volcanic wonders to vibrant cities and stunning coastlines, the North Island offers a diverse range of activities that cater to every adventurers desires. Here are some activities to leave you with cherished memories of NZ, all possible in a weekend trip away from the Mount!!
1. Tongariro Alpine Crossing: Embark on the one of the most infamous hikes in the country. This popular FULL day hike in the Tongariro National Park (World heritage site) travels through surreal volcanic landscapes and passes North Islands most iconic volcanoes Mt. Tongariro and Mt. Ruapehu. Witness the dramatic scenery, from vibrant turquoise lakes to steaming vents. This challenging hike, although not for the faint hearted, is a must for adventurous souls.
2. White Water Rafting: Gear up for an exhilarating water rafting experience in Rotorua. Brace yourself to paddle through thrilling white water whilst enjoying the stunning, natural surroundings. Navigate the roaring rapids of the Kaituna river and even challenge yourself by descending the highest commercially rafted waterfall in the world – the legendary 7-meter Tutea falls.
3. Waitomo Glow worm Caves: Explore by boat the underground labyrinth that is the Waitomo Caves. This magical underworld is home to thousands of bioluminescent glow worms, creating a mesmerising spectacle. Learn the ancient history and geology of this phenomena that lies beneath the surface. (plus no phones or cameras allowed in case you're in need of a detox!!)
4. Sky Diving: The best view of the Mount is from the Air! Are you brave enough to be thrown out of a plane? Take your adventure to new heights and and free fall from 15,000ft, view the incredible coast line whilst plummeting towards the ground with Tauranga SKy Diving.
5. Mountain Biking: For adrenaline-pumping adventure and a thrilling ride, head to Rotorua's famous Redwood Forest. The forest boasts extensive networks of tracks, to challenge all skill levels. Travel through towering redwoods, cedar and eucalyptus trees and pedal your way through the dense foliage, following the twist and turns and conquer the thrilling downhill descents.
6. Surf in Mount Maunganui: What would be an adventure to do list without mentioning surfing! With our consistent waves and stunning coastline, Mount Maunganui is an ideal destination for surfers of all levels. Whether you're a seasoned pro or a beginner, the surf breaks here offer an exhilarating and rewarding experience.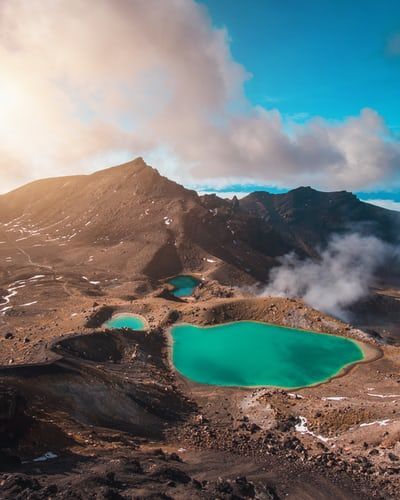 Back to top