Backpacker Money Saving Hacks
Travelling in New Zealand can be an amazing experience, but it can also be very expensive. To manage your budget while staying in hostels and travelling around this glorious country, here are 5 handy tips:
1. Cook at home: Eating out is the most effective way to eat up your money! Hostels usually have shared kitchens which provide you with the perfect place to fill yourself with nourishment as well as allowing you to make friends with some of the people your living with. Organise with your dorm mates to take turns cooking and sharing food costs.
2. Keep your eyes peeled for discounts: Lots of businesses use discounts and loyalty cards to attract us bargain hunters. This way, we can go out, have fun, and save money! It's a win-win. Here in Mount Maunganui, many local restaurants and bars do weekly deals to attract the backpacker crowds.
3. Become a WWOOFER: In NZ, wwoofing originally stood for working weekends on organic farms but has now become synonymous with a work/accommodation exchange. This exchange is a fantastic alternative to traditional hostel life as you can go and stay off the beaten track and not have to pay any rent in return for doing a little bit of work. Many places even provide their woofers with meals. Woofing could consist of farm work, gardening, housekeeping… there are lots of different options out there.
4. Find a travel buddy: Sure, solo travelling can be a self-defining experience. However, having a friend to tag along with even for some of your time can be a very effective money saver – not to mention all of the other perks of having somebody else to share your experiences with. Having someone to travel with means you can split the cost of food, transportation, or get a cheaper shared private room. (Or ask if hostels offer weekly rates, many do if you book direct). Additionally, you can take advantage of most of the 2-for-1 deals on activities.
5. It's not what you know, its who you know: This last tip is perhaps the most important. When researching about where to go and what to do, it can seem like an overload of information. But if you just take the time to speak to your fellow travellers, you'll soon find out that they are the best source of advice and ideas. Joining a group with a car on a road trip or finding out where not to go, other people will always be your best resource when backpacking!
By Olivia Blackwood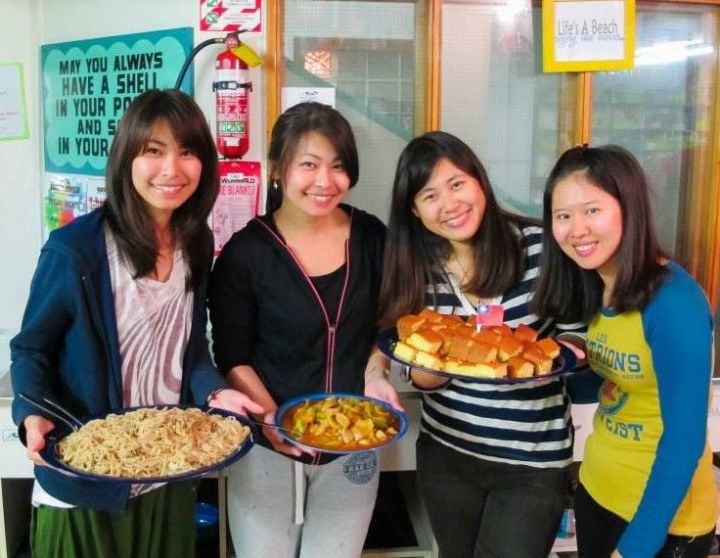 Back to top