Christmas in Mount Maunganui, New Zealand
It's that time of year when people gather when family and friends to celebrate the holidays—however, this looks a bit different when you're celebrating in New Zealand!
Here are some of the things you can expect if you're spending the holidays with us at Pacific Coast Lodge…
1. It's Hot!
In the Southern Hemisphere, the seasons are reversed. Many of our international guests are used to a 'White Christmas', complete with snow and cozy fires. In Mount Maunganui, it's usually a hot summer day when Christmas rolls around! A perfect chance to go for an ocean dip and have a few beers in the sun with those close to you!
2. Get Ready for a BBQ
A Kiwi tradition is having a BBQ or picnic-style meal on Christmas Day. Grab your sausages and buns for an easy lunch on the beach! You'll find the laid-back kiwi attitude is abundant during the holidays. You can even try the traditional dessert, pavlova, as a holiday treat. Don't forget to pop open your Christmas cracker before your meal—it's a little tradition the British have carried over here too
3. The Pohutakawa
While you can still find traditional pine trees in homes during the holidays, the pohutakawa is a native tree that blooms bright red during November/ December each year, making it famous for being NZ's 'Christmas Tree'. In Mount Maunganui, you'll find these special trees dotted all along the coast and near the base of Mauao.
When you stay with us at Pacific Coast Lodge and Backpackers in Mount Maunganui, we understand that most of our guests are a long way from home! Our friendly staff do their best to make sure you feel included and welcome during the holidays with us.
From us to you, Meri Kerihimete and Happy New Year!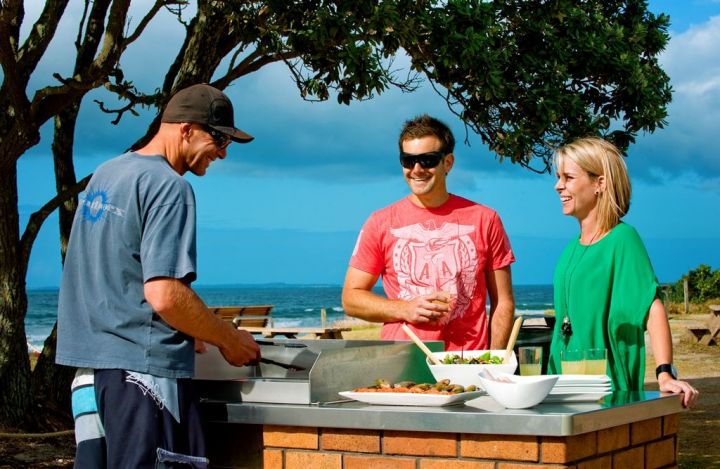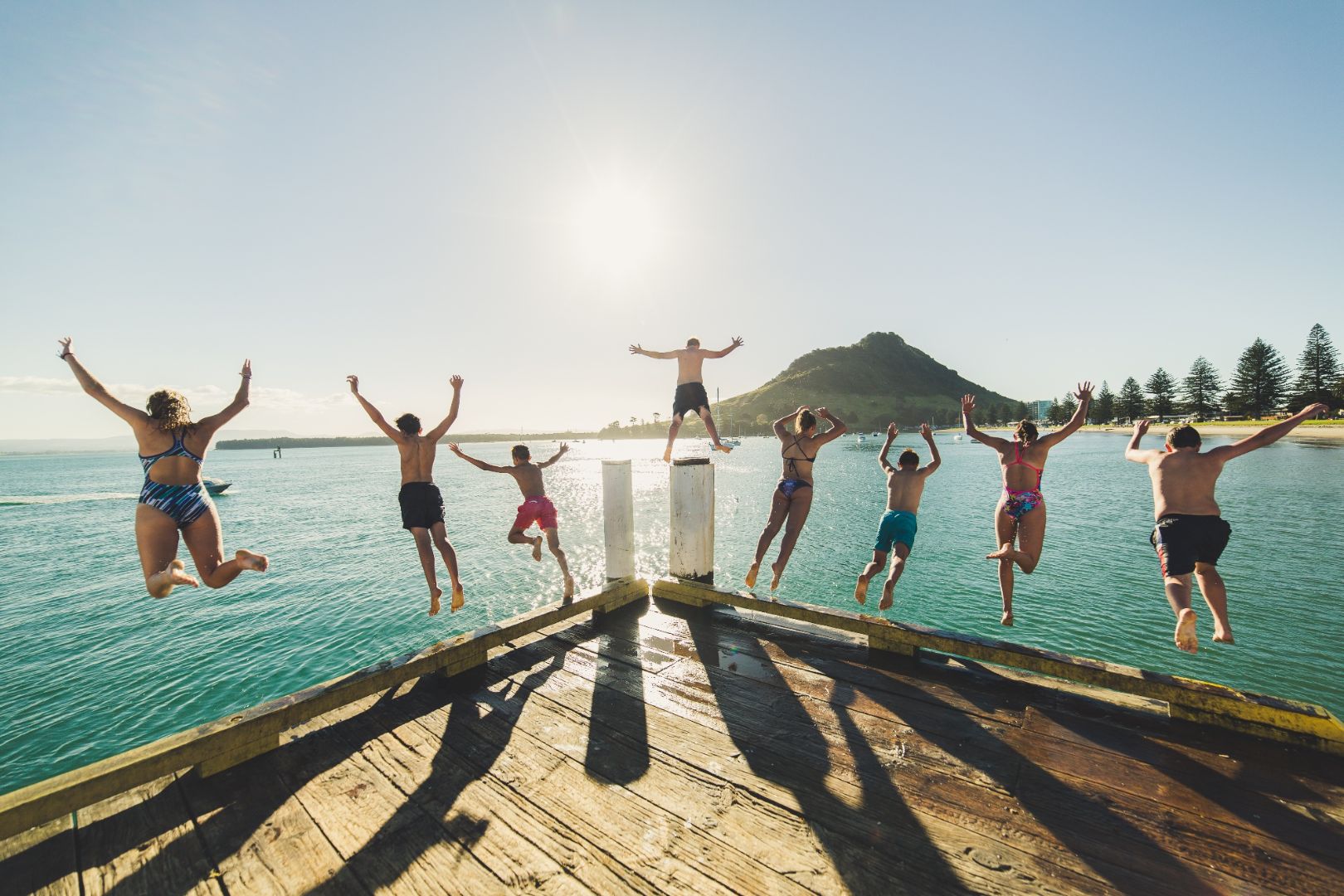 Back to top