Hostel Commandments
We are loving hosting all the new Working holiday Visas coming into the country! The sound of different languages wafting down the hallways, the guitars playing foreign music, young travellers with nose piercings and everyone sharing their stories around the breakfast table.
Oh how we have missed you!
Now we are getting busier again, there are some rules that every backpacker should live by to respect your fellow backpacker and make life in the hostel so much more enjoyable! We thought we would refresh your memory if you haven't stayed in a hostel for a while –
1. Thou shalt not turn on the light after 11pm
2. Thou shalt always smile and say "Hi"
3. Thou shalt never pack at 4am in a dorm room
4. Thou shalt bring ear plugs
5. Thou shalt not set your alarm to snooze, it must also be on vibrate
6. Thou shalt clean up your own mess, especially in the kitchen
7. Thou shalt not steal, especially alcohol
8. Thou shalt never have sex in a dorm room
9. Thou shalt never ask for someone's last beer
10. Thou shalt always share your favourite travel spots
11. Thou shalt not put all your gear everywhere
12. Thou shalt have a great attitude
13. Thou shalt respect place, people and land
We hope you enjoy staying in backpacker hostels throughout New Zealand.
If you have the right attitude you will meet amazing travel buddies, gain friends for life, and hold your adventures around New Zealand close to your heart for years to come!
Enjoy our beautiful land…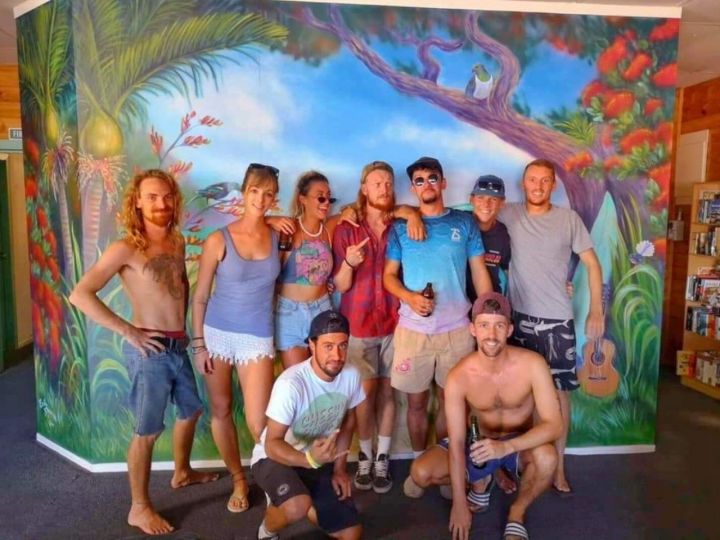 Back to top