Surf breaks in the Bay
The Bay of Plenty is all about the beautiful golden sandy beaches and with over 125km of coastline there are so many epic banks or breaks for every surf level. You might be a pro or just starting out, either way the Bay has some great waves to get you in the water.
At our hostel you can take out some free boards if the waves aren't huge, or you can hire them at a local surf store if you are more of a pro. Looking to learn to surf? There are some great surf schools around too that can give you lessons and gear hire. Check out Hibiscus Surf School, or we can book lessons at reception for you.
Mount Main beach
When it is on it's ON! The Main beach is where it is all at, not just for surfing, there are also waterfront cafes, food trucks and plenty of people! It can get pretty packed on the beach and in the surf but it is epic when the swell is up. There is a constant rip running alongside Moturiki (Leisure Island) which gives you a free ride out the back. The Main is sheltered from a southeast wind and ride mid to low tide for the best ride. Shark Alley on the opposite side of Moturiki is perfect for learners and the wave are not so steep.
Mount Coast
Just a short drive from the Main you will find a stretch of coast that is more exposed to the swell so can often be bigger than the main depending on the wind. There are really fun banks from Sutherland Ave to Tweed street. Tay street is a local favourite as not only is there some great waves but also the Tay street café. In summer the breeze picks up so get into the water early.
Papamoa
Papamoa is only 8kms down from Mount Maunganui, if you are a learner and looking for more of a chilled crowd then this break is for you. The waves are often smaller here, and the most popular spot is in front of the Surf Life Saving Club. There is a large carpark to off load your board, and few food trucks. But best of all, there's a great spot for a cold one at the "Beach Bar" they have incredible views of the coast and often have live music too!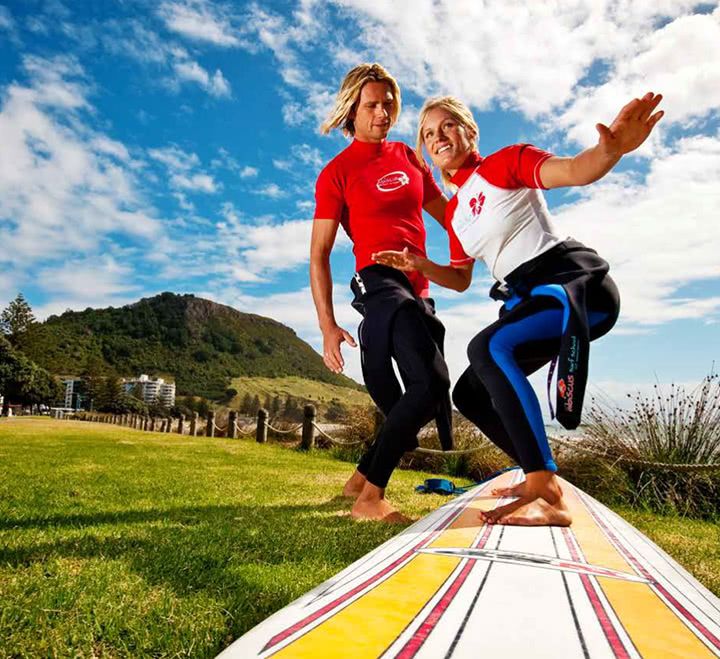 Back to top